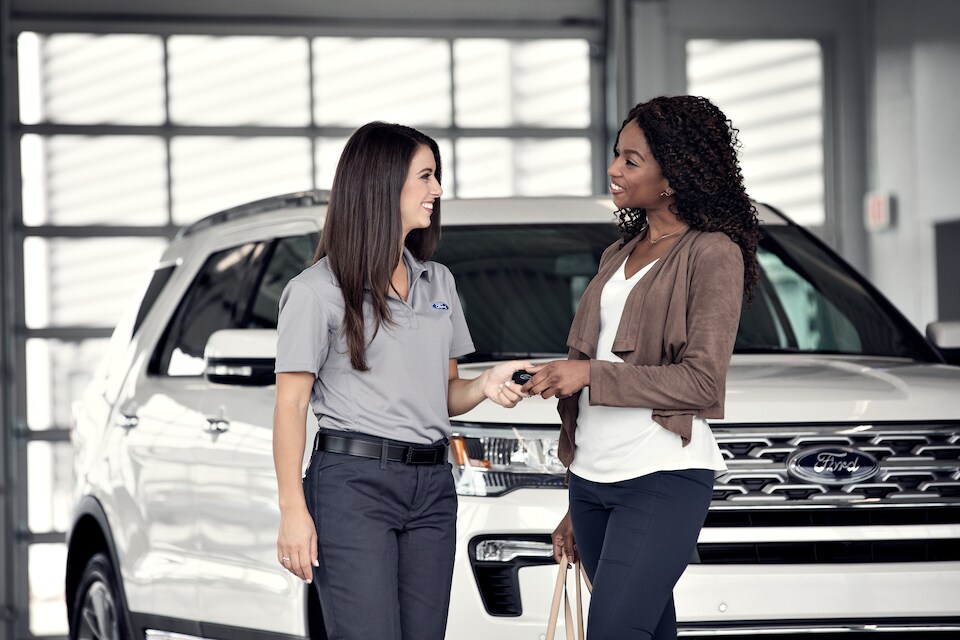 Choosing between leasing or buying a car can be one of the great challenges of car shopping. Each is an effective way to make cars more affordable with monthly payments, but there are important differences that can affect your decision.
At Champion Ford, we want you to make a fully informed decision when it comes to financing your next vehicle. We've put together a comparison between leasing and buying a vehicle so that once you have found the New Ford or quality Used Car, Truck, or SUV of your dreams, you can explore the pros and cons of each financing option and determine which is right for you.
Leasing
Leasing is a great way to get a new car with affordable monthly payments. That's because a lease operates more like renting than buying. In other words, a lease allows you to borrow a new model from the dealership in exchange for monthly payments and a down payment. These payments are designed to cover the cost of the car's depreciation during the lease term, rather than its total value. As a result, lease monthly payments are often much lower than those of a loan.
The benefits of a lease can be compelling. Aside from lower monthly payments, you'll also have warranty coverage, better vehicle selection, and frequent opportunities to upgrade. However, there are a few factors to keep in mind.
Leasing does not grant you ownership of your vehicle -- that distinction stays with the dealership. If you're looking to hold onto a vehicle long-term, you'll have to buy it out at the end of the term. Otherwise, you will have to return your vehicle to the dealership when the lease is up. Lease agreements also include yearly mileage restrictions and prohibit modifications.
Buying
If long-term ownership is your goal, we recommend buying with an auto loan. Unlike with a lease, an auto loan gives you full ownership of your vehicle for the long haul. A bank or other lender will put up the money to purchase the vehicle. In return, you'll make monthly payments with set interest. This can make it possible to buy a vehicle if you can't afford the total cost up front.
You may want to buy rather than lease if you have high-mileage driving habits or if you plan to make modifications to your vehicle. Since you'll have full ownership, you can do both without fear of penalties. An auto loan can also be a more effective long-term investment than leasing. It's important to note, however that a loan will likely have higher monthly payments than a lease.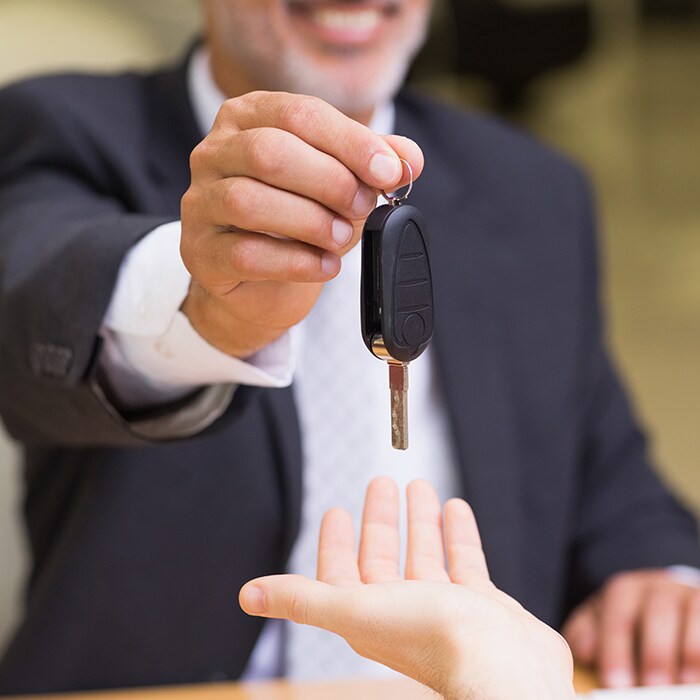 Whether You're Buying or Leasing, We Can Help
Champion Ford has resources to help shoppers with both leasing and buying vehicles. If you're ready to get your next vehicle, we'll help make sure it can happen.
We make leasing new Ford models easy with incentives, specials, and more. Our team works with Ford to bring excellent lease savings opportunities to local shoppers. We can even fast track your application and get you in the driver's seat more quickly.
If an auto loan is what you're after, we can help you find competitive rates. We work with a variety of lenders to make sure applicants have options to choose from.
There are so many easy ways to get started today!
fill out the contact form below
call us